American Bully XL Studs | Camp Bully Kennels | Charleston
Name: Mr. Perfect
---
Weight: 120 lbs
---
Height: 21"
---
Head: 26"
---
Stud Fee:  $4,500  (Intro Rate –  3 spots left)
---
About Mr. Perfect: Mr Perfect describes this guy perfectly. He's the total package with his perfect structure, icy eyes, beautiful color, and an amazing temperament. He's the perfect sidekick and loves a good truck ride. This guy was made to produce and will perfect anyone's yard.
---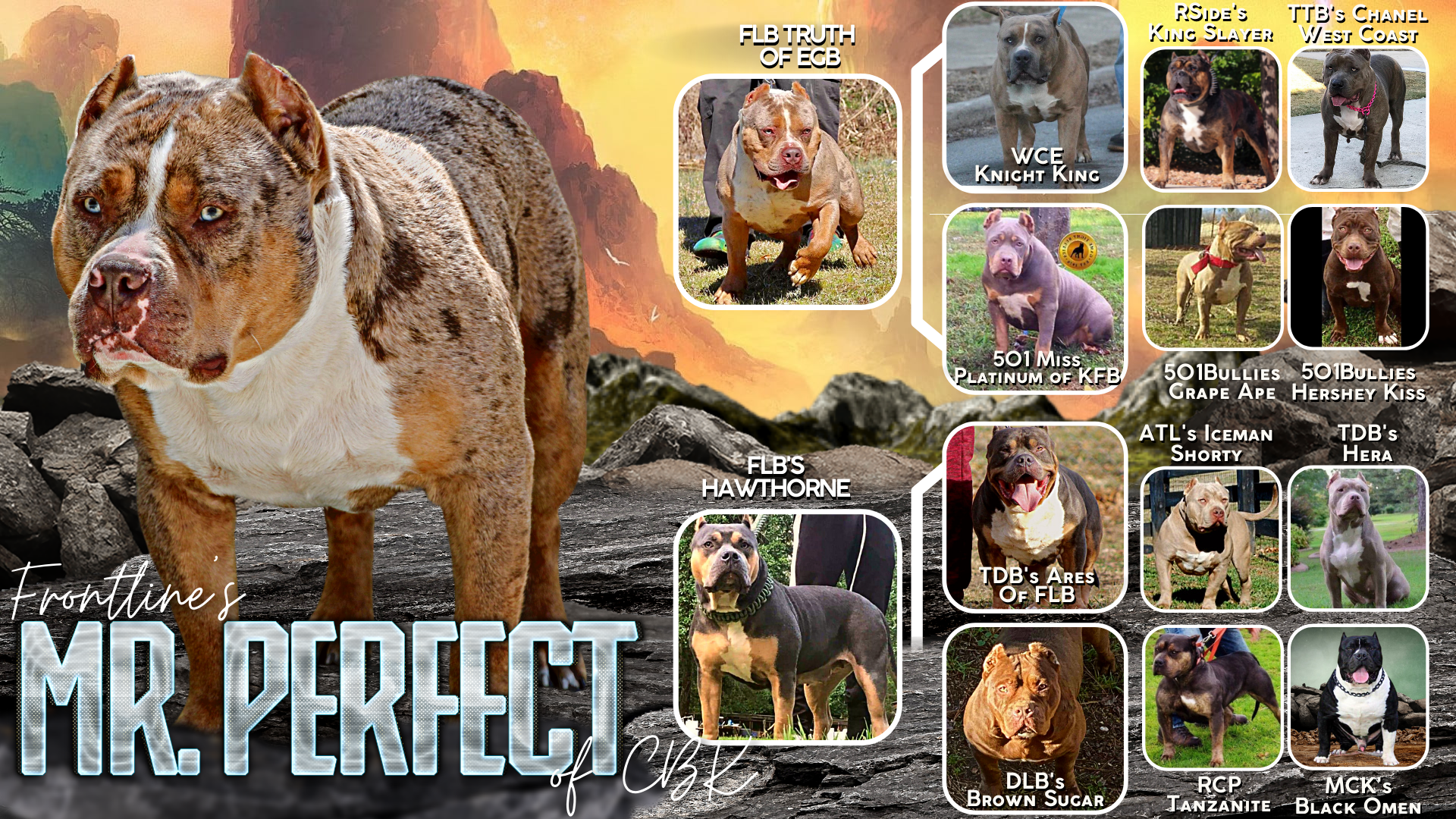 Name: GHB's Darkseid of CBK "Choco"
---
Weight: 130 lbs
---
Height: 23"
---
Head: 27"
---
Stud Fee:  OPEN – $5k
---
About Choco: Choco is a beast. That's the only way to describe him. The chest, bone and mass on him is insane. He's got a pedigree to match as he is Willy Wonka's son and El Cucuy's grandson. Don't let his beastly looks fool you, he is a gentle giant that loves to lay in your lap all day. His appearance, size, and blood would be an incredible addition to any yard.
---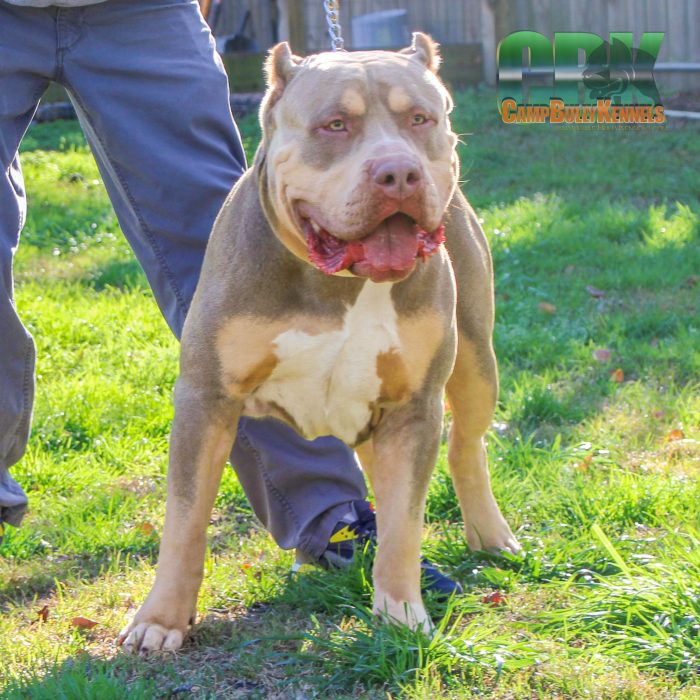 Name: Legacy of Mia
---
Weight: Still Growing
---
Height: Still Growing
---
Head:  26 " at 8 months and Still Growing
---
About Legacy: Camp Bullies the Legacy of Mia is our proud production from our beloved Mia. He is his dad's (MBB Troll) twin with his moms distinct light lilac Tri coat. He is one of the biggest puppies in the bully world weighing 65lbs at 3 months old. His pedigree is one of the rarest with all big names. Better put your seatbelt on and hold on because he is going to be one of the biggest and most wanted lilac Tri stud available!
---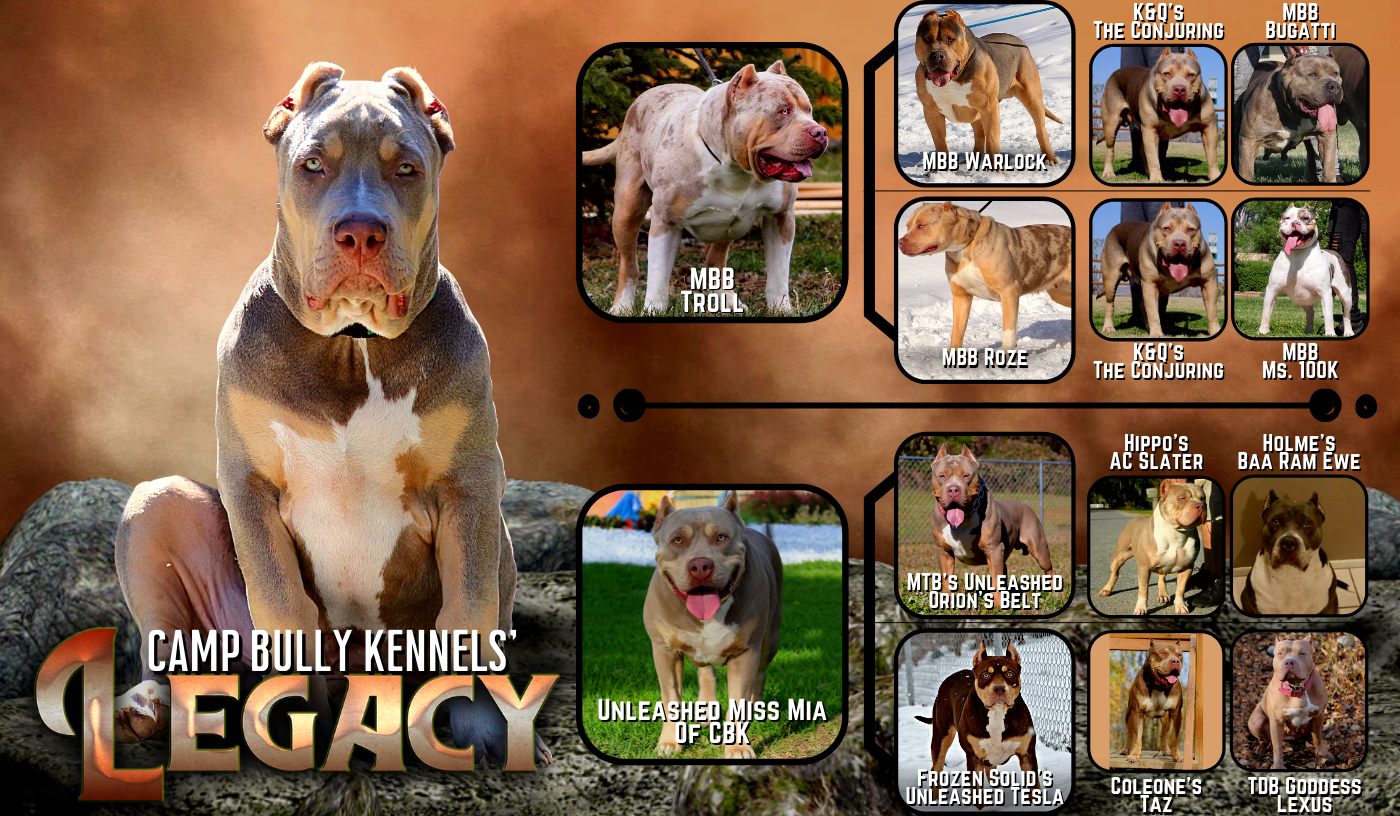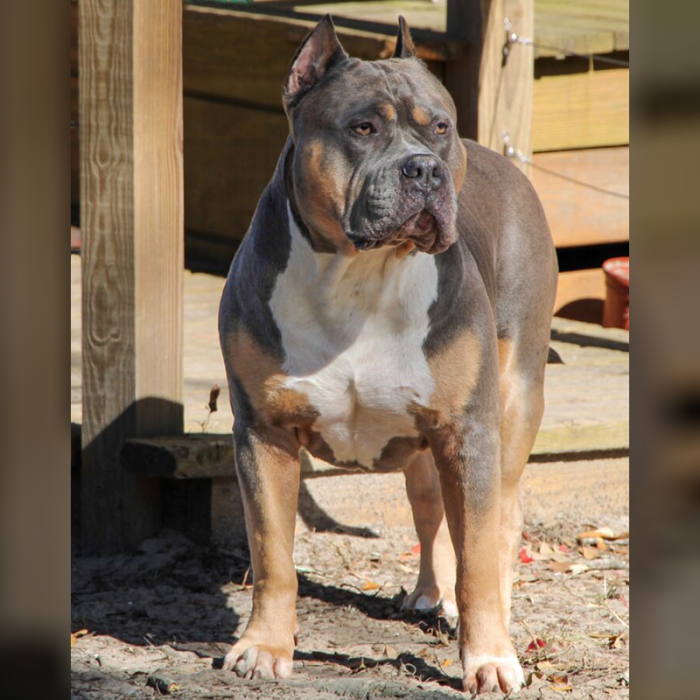 Name: Rocky Bulboa
---
Weight: 110 lbs
---
Height: 22"
---
Head: 25"
---
Stud Fee:  CLOSED – WILL CONSIDER APPROVED FEMALES
---
About Rocky: Rocky Bulboa is the foundation of Camp bully kennels. He was our first American Bully (we have always owned American Pitbull terriers) and where our love for this amazing breed came from. Rocky is a one of a kind male and a gentle giant. Not only is temperament perfect but his structure is show stopping. He is a true XL bully with mass and height. All of his features are correct and desired in the bully world. Especially his perfect cat feet that he carries. He also is a chocolate carrier, which means more colorful litters! His temperament is amazing and he gets along with any other animal. Rocky likes to sleep and stay to himself but when kids come around he lights up and acts like a kid. I could go on for days on how amazing he is.
---